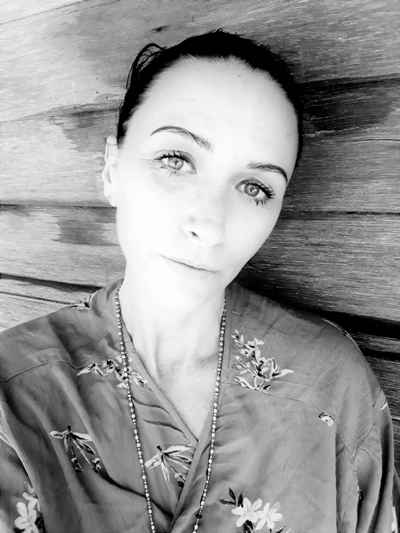 Throughout my life I have always trusted my heart to guide me to exactly where I need to be. My aim with each person is to assist them in becoming empowered within their own lives, to understand their own personal journey in life

Ella Rankine is a Reiki Master and Advanced Theta Healing Practitioner, as well as being trained in various other modalities such as Chakra Balancing, Sound Healing, Past Lives, Innerdance, Space Clearing, Yoga Bodywork, Reflexology and Ear Candles.
Ella's journey into holistic therapies began over 15 years ago on the beautiful island of Koh Phangan, Thailand and still resides here today. During this time facilitating workshops and providing private healing sessions with both local residents and clients from abroad. Ella draws her knowledge from these various therapies, and years of teaching and practical experience.
Holistic Healing Sessions facilitate the integration of body, mind and spirit. Ella's intuitive ability to tune into the persons energy field will help you to unlock and clear energy imbalances, whether their root causes are spiritual, emotional, or physical . By bringing these insights and understanding into your awareness the energy shifts required can then take place, enabling you to clear life patterns that may be holding you back in some way. Creating a positive, lasting and profound healing experience.
Kamala - "Lotus" A Symbol of Growth & Transformation